The Very Merry Roosters are delighted to present FREE & EASY – a jukebox musical comedy, set in a pub at the end of the 60's, an era when every teenager worth their salt owned a transistor radio to listen to pop music on the move!
Free & Easy follows the lives of pub regulars as they come together every Wednesday night for open mike night, a musical crammed full of sing-along chart-topping 60's hits. But this happy pub is threatened by Ron Stone, the brewery's consultant who has a new plan and a revised tenancy agreement… will they save the pub?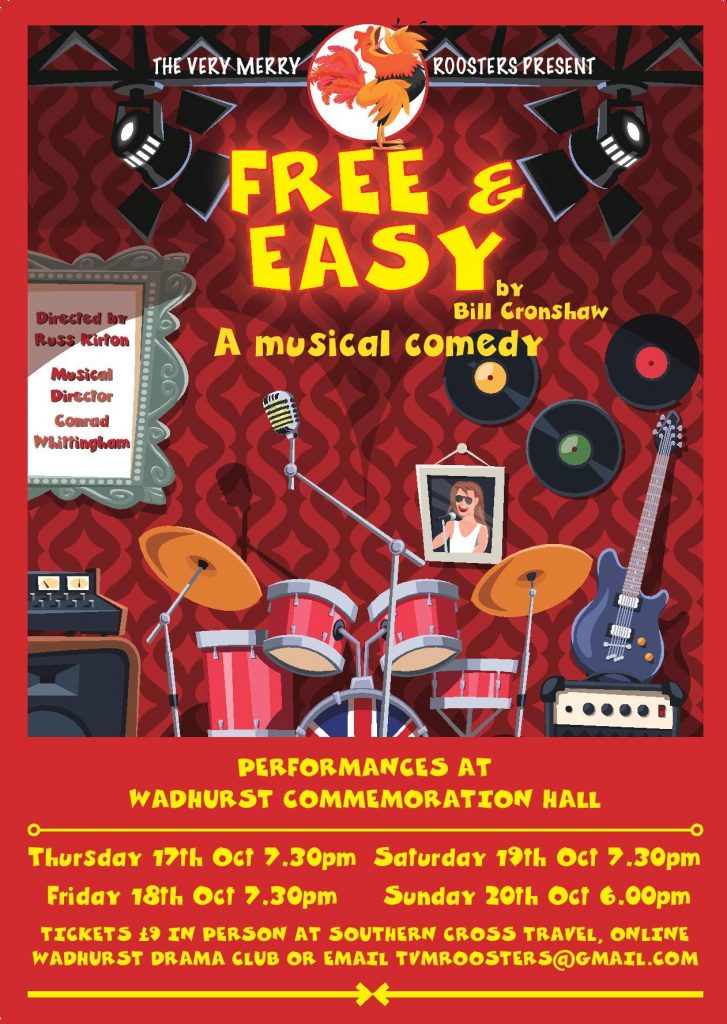 Dig out your 60's outfits, dress up and join the fun in the Wadhurst Commemoration Hall:
Thursday 17th, Friday 18th and Saturday 19th October,Doors open 7pm, show starts 7.30pm.
Sunday 20th October,Doors open 5.30pm, show starts 6pm.
Tickets £9 available in person from Southern Cross Travel, High Street, Wadhurst
or at https://www.ticketsource.co.uk/wadhurstdramatics/the-very-merry-roosters-free/e-kypeyk
or via email tvmroosters@gmail.com