A sociable read-through on Friday 17th November at The Greyhound.
Join us for a relaxed read-through of 'Allo 'Allo with view to a production of this hilarious BBC1 sitcom in 2018.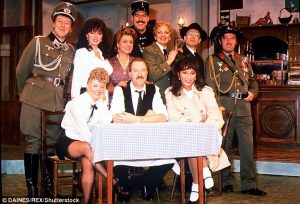 In WW2 France, Rene Artois runs a small café where Resistance fighters, Gestapo men, German Army officers and escaped Allied POWs interact daily, ignorant of one another's true identity or presence, exasperating Rene – and creating huge potential for laughter!
We will be in the Upper Room at The Greyhound in Wadhurst from 7.45pm (8pm start), so welcome any budding (or experienced!) actors to join us.
Or just come a long for a good giggle and sociable catch-up.