IT'S BIG SCREEN JANUARY 2017!
If you missed it first time around, come and join us in Wadhurst Commemoration Hall on SATURDAY 28 JANUARY at 3.30pm where we'll be presenting our DVD of WYTKidz 2016 performance from 'Grease: The Musical' – including behind the scenes fun!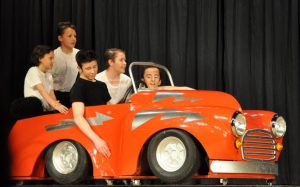 For ABBA fans, come along with your friends at 7.30pm for a great night out and singalong to the movie 'Mamma Mia' starring Meryl Streep and three gorgeous hunks!  Wigs, flairs and glitter optional!

£5 (£3 under 18's) for both shows, or just come along to your favourite.
Tickets available via Southern Cross Travel (seats will be unallocated).
For group booking, please call in or ring Anneka at Southern Cross Travel on 01892 783896
OR contact Catherine on c.m.whitehead@btinternet.com or 01892 783384 (eves)
Popcorn, nibbles, tea, coffee and bar (evening show) open throughout the performances.