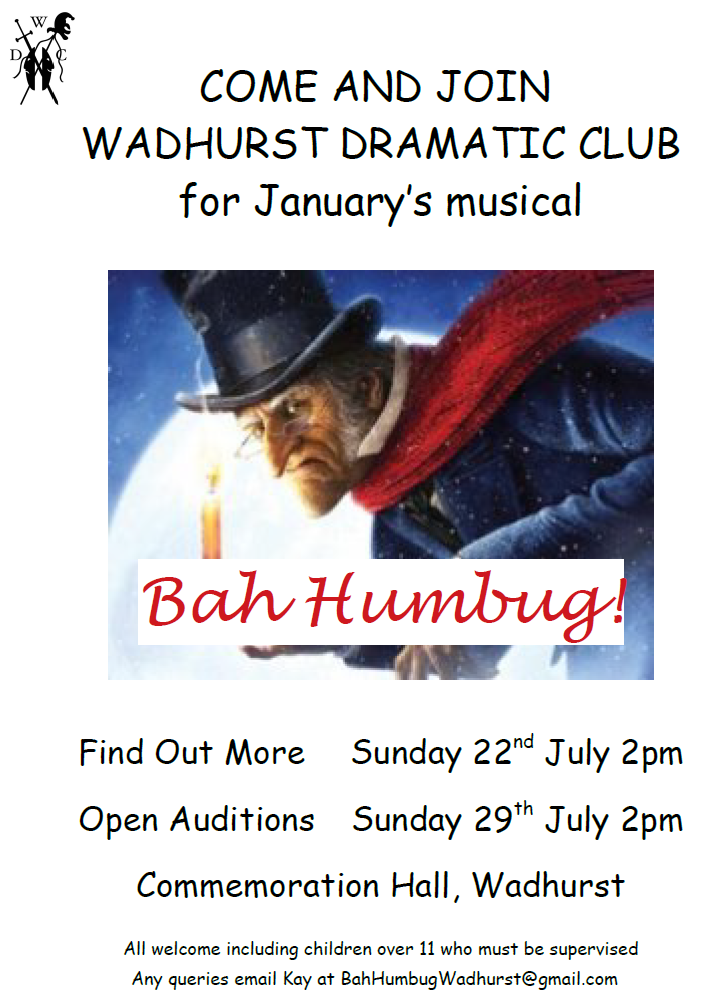 Come and join the fun… of Scrooge and his enlightening adventures in thwonderfully scripted Bah Humbug! the Musical show.
Read-through & Open Auditions are on Sunday 22nd and 29th July at 2pm at the Wadhurst Commemoration Hall.
Stop press!!
 We've added another date to come along and hear about or audition for our production of Bah Humbug! So, if you can't make the 22nd or 29th July, we will be in the Orchard Room on
Wednesday 25th July at 7pm. 
 If you intend to come on this evening, please email the director, Kay, at BahHumbugWadhurst@gmail.com as soon as possible so the necessary arrangements can be made. 
If you can't make any of these dates but still want to be involved, please let Kay know and we'll try and sort something out for early September when rehearsals start.
A joyous show for young & old – Please come along to see what it is all about.